2 In 1 Super Soft lamb Wool USB Interface Heated Blanket And Hand Warmer
2-in-1 warmer: The blanket can be used as a warming blanket or a hand-held heater. The handwarmer part has a built-in thermostatic heating wire and is covered with comfortable soft material. Throughout the winter, you can keep your body and hands warm. (The heating part of the blanket is in the pocket, the rest of the blanket has no heating wire)
Material: Made of soft lamb wool. With a new generation of upgraded fabrics, as well as fine and smooth fuzz, it is thick and warm. A small pillow can take a nap and transform into a warm cloak. The blanket is large enough to cover most parts of your body, including your back, shoulders, and legs, and can heat up your body quickly.
Hand-free and ergonomics: The thermal pad is very suitable for the treatment of sore muscles in the back, shoulders, abdomen, legs, and arms. It can provide gentle heat and relieve tension, stiffness, headaches, and chest pains.
Low power consumption: work through the contacted USB device, no battery required, powered by PC, laptop, mobile power, and other USB devices. We recommend that when using an adapter (such as a mobile phone adapter), the working output: 5V = 1A, 2A, 3A.
Suitable occasion: The soft and soft fluff on the back of the shoulder and neck heating pad provides a skin-friendly touch, maximizes comfort, and better heat preservation. It is very suitable for use as a shawl in an office or sofa lounge, giving you warmth in winter.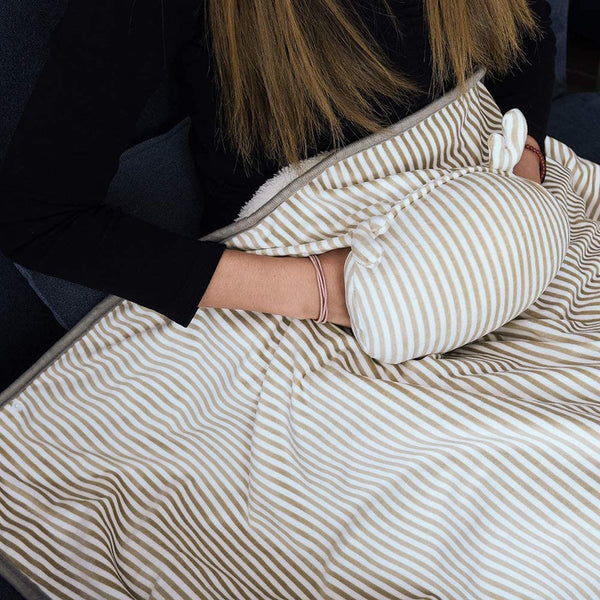 Intimate electric hand warmer & nap pillow
The warming part has a built-in thermostatic heating wire, matched with comfortable
and soft materials, for a pleasant lunch break.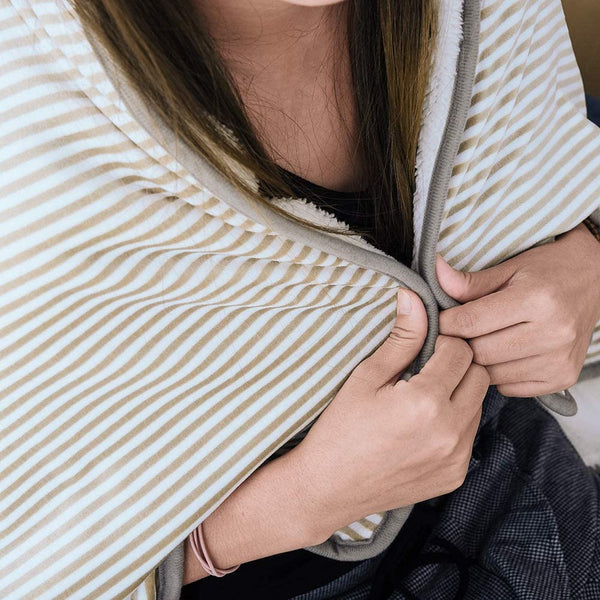 Thicken and increase warmth a hundred times
Double-sided plush velvet fabric, large-size warming blanket, transformable into a warm cloak.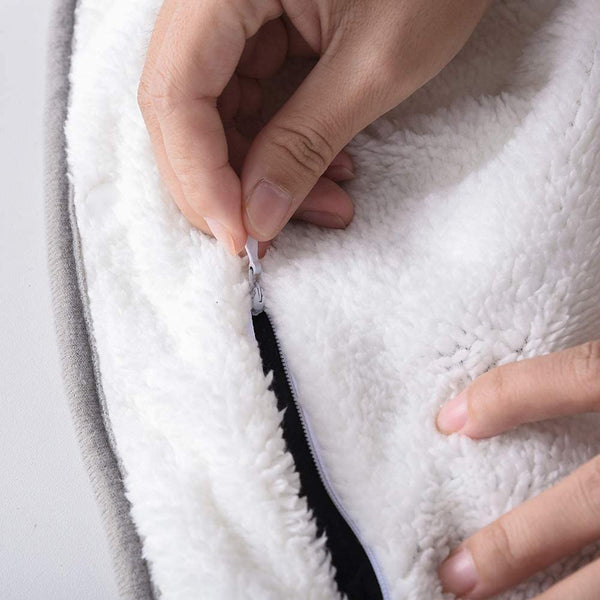 Convenient storage
The thermally conductive sheet and USB interface are placed in a zipper bag for easy storage and organization.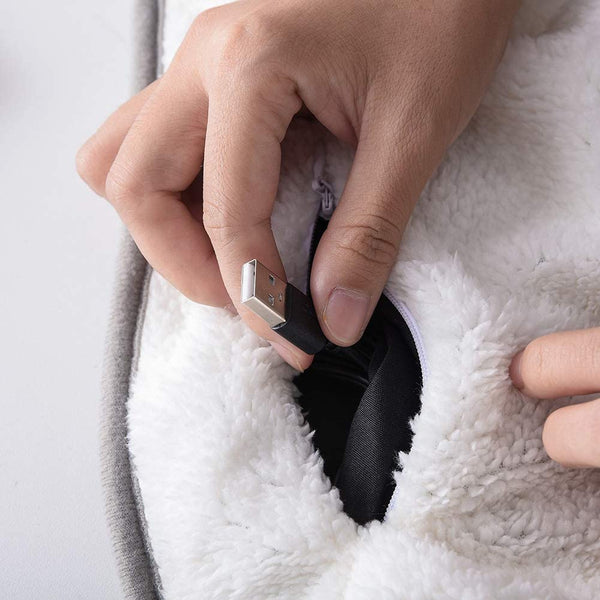 5V safety voltage
The 5V safety voltage output is lower than the safety voltage of the human body. It can be used when the USB interface of the heater is plugged into a 5V power supply such as a power bank or computer.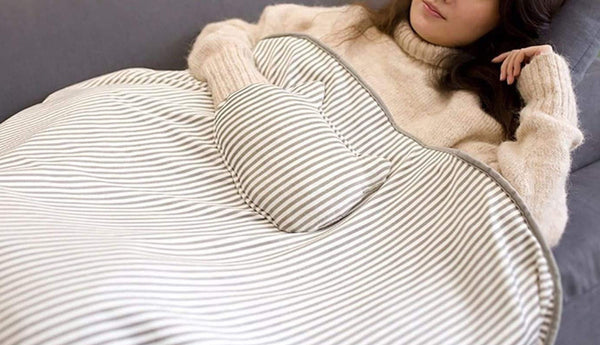 Product material: super soft lamb wool
Weight: 1.3 pounds
Size: 28.34in×45.27in
Note:
In the dry winter, your hands may become dry. When you first touch the heating blanket, a small amount of static electricity or no static electricity may be generated. This is a normal physical phenomenon and does not affect the use. Warm the body very safely.
This blanket does not contain the power "ON/OFF" button. When it is not needed, simply unplug it from the USB power supply or turn off the power.