2 Layers Steamer Lunch Box - 800ML
 【Multifunctional Cooking/Heating Lunch Box】
2 Stainless Steel Bowl and 110V Office/Home Use Plugs are included. With this lunch box, you can heat or cook your meal at home, school, office, or during travel. (It takes about 30 minutes for the food to fully cooked).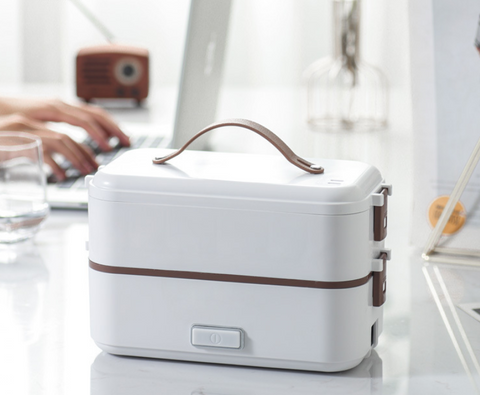 【Portable Mini Cooker/Steamer】
Two stainless steel bowls and dish plate are removable, it is convenient for you to clean. It also provides 2 bowl lids to prevent leak, make sure to NOT cover it when cooking or heating. Ideal for cooking rice, steaming eggs, vegetables, meat, and more.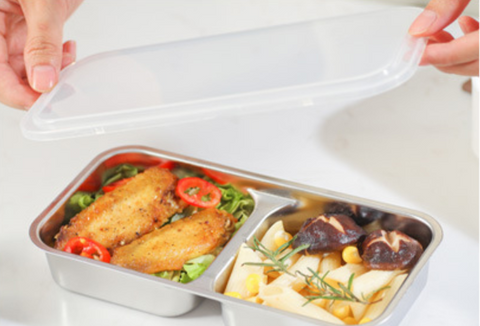 【Protection functions】
Waterproof design of the plug port can save it from being moist while not using. Make sure to add water into the body, because with the anti-dry burning function, the machine will power off automatically when the water is running out.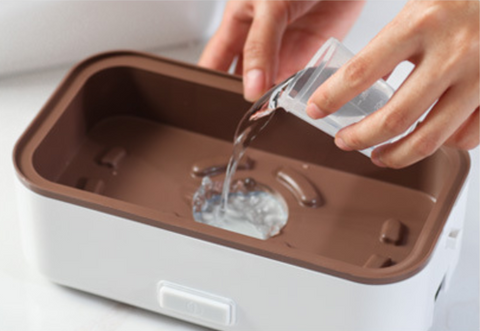 【Food Grade Material】
Our Electric Cooking Lunch Box is made of food-grade PP material, the inner container is made of 304 Stainless Steel. High-quality temperature resistant, nonfragile material which is totally nontoxic and healthy.
 【Easy to carry】
Invisible handle design, easy to lift, comfortable to carry, our lunch box is perfect for people who go to work or school, you can heat your meal at school, office or travel. Ideal food container not only for kids, as well as adults who are on diet. Cook for self or small group of people.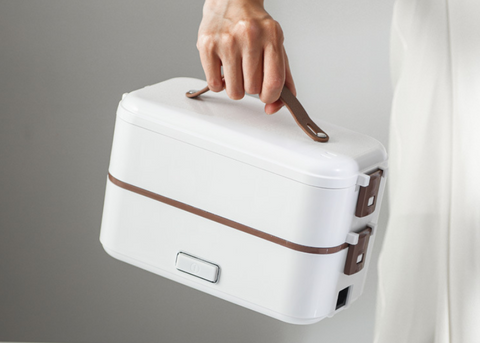 Specification:
- Material: PP and stainless steel 304
- Size:10.23"L x 5.12" W x 5.90"Hinch (26x13x15CM)
- Power Cable:UL listed; Length: 33.40 inch (80cm)
- Voltage:110V; Capacity:800ML; Wattage:300W;
Method of Use:
[Cooking/Heating Food]:
1. Pour some water into the box;
2. Put the food, dish, soup into the inner stainless steel boxes and close the box cover;
3. Please remember to REMOVE the inner seal cover when you cooking or heating the food.
4. Plug in the power cord, press the button and the LED indicator will turn on, and wait for about 20 - 30 minutes, food will be finished.
5. Please unplug the power cord in time after the food finished, and the machine will power off automatically when the water is running out.
Warm Tips:
** When cooking too much food, it is recommended to increase the amount of water in the heating plate properly. If add too small water, it will cut off power automatically, the food is not fully cooked.
Package Contents:
- 1x Portable Electric Cooking Lunch Box

- 2x Stainless steel bowls with seal cover
- 1x Measuring cup
- 1x Power Cord
- 1x User Manual