Cork diameter range: 20mm-24mm

Cork height no more than 44mm

Inside diameter of bottle mouth 17.5mm-23mm

Outside diameter of bottle mouth no more than 35mm
【Open Wine Bottle Elegantly and Easily】 Free from weak bottle corkscrews, stuck corks, and messy kitchen countertops. Using the foil cutter to remove the wine seal firstly and then just hold the corkscrew on top of the wine bottle and press the down button, the system will automatically take the cork stopper out in just 10 seconds and then release it out after pressing the up button. The indicator light will be turned on when the system is working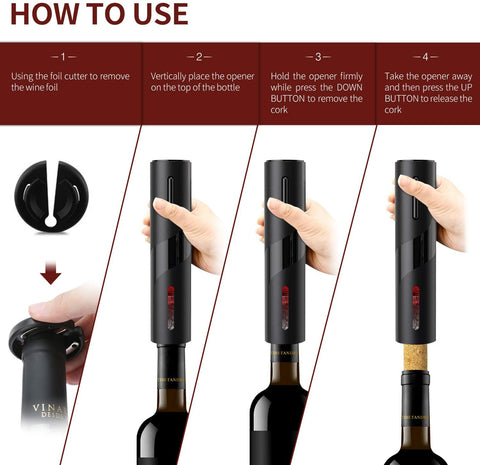 【4 Pieces Set Wine Lover and Enthusiast Collection】 Delicate gift box including a cordless electric corkscrew, a vacuum saver stopper, an aerator pourer and a foil cutter. The Vacuum Saver Stopper is a saver pump so you can use it to suck out the air to keep the opened wine fresh. The Foil Cutter can be used to remove the bottle foil seal and base of the corkscrew. The Aerator Pourer stop the wine outflow from the top of the bottle.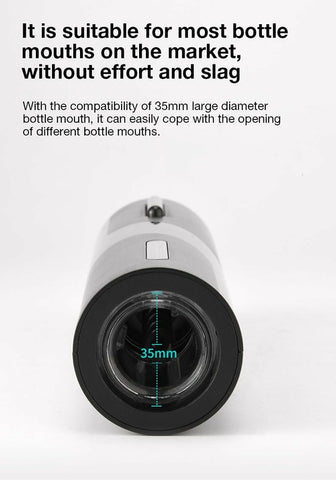 【Rechargeable】 Hassle free from changing batteries. Our wine opener electric is rechargeable and can open up to 60 bottles on a single charge around 6 hours. The electric corkscrew is compatible with most wine bottle sizes for bottles of red wine, white wine & champagne, etc. Remember to charge the corkscrew every 3 months if you do not use it frequently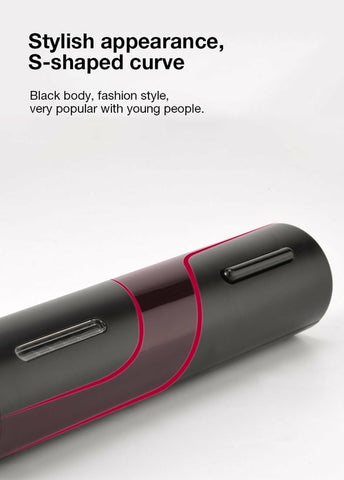 【Reliable Product for Multiple Occasions】 Corkscrew spin made of stainless steel and exterior made of high quality ABS material.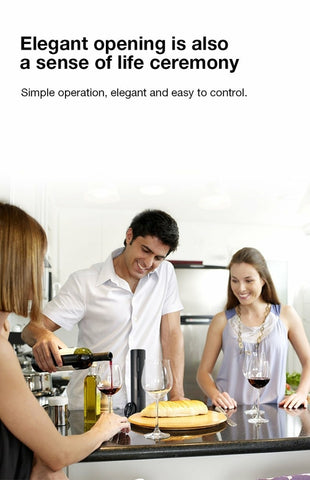 【Perfect Wine Accessory Gift and Money-Back Guarantee】 Reliable quality and oustanding performance with 4 pieces set inside the delicate box is a perfect wine accessory or wine gadget gift idea for Thanksgiving, Housewarming, Christmas, Housewarming to your friends, family, or lovers.