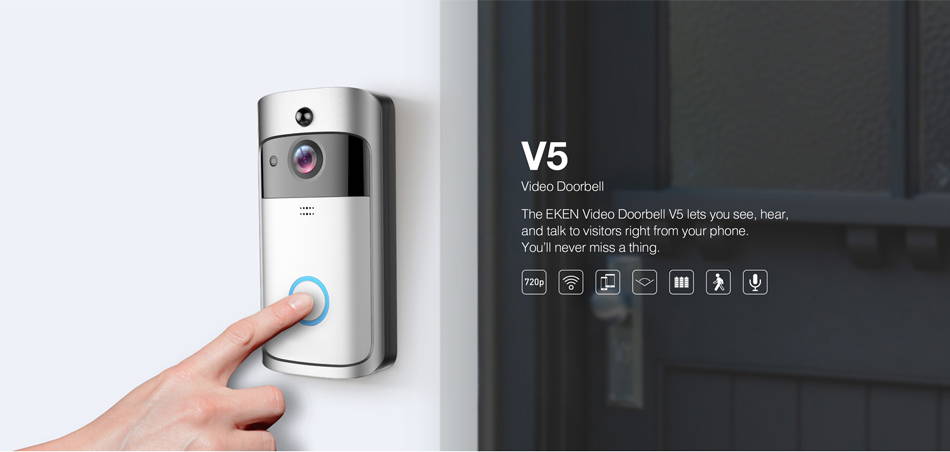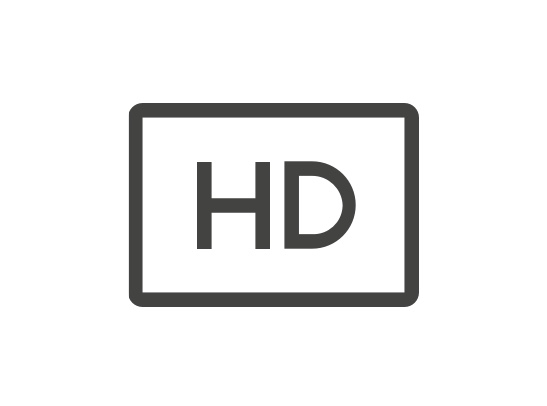 1080p HD video with two-way talk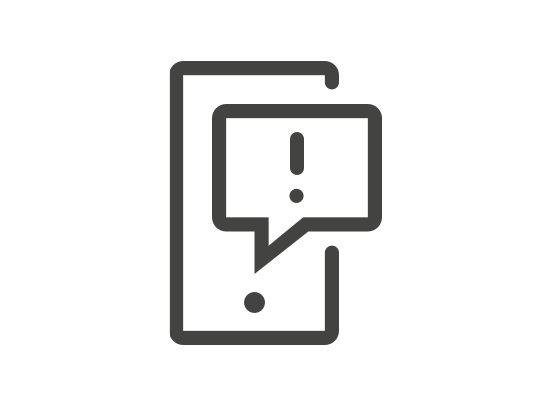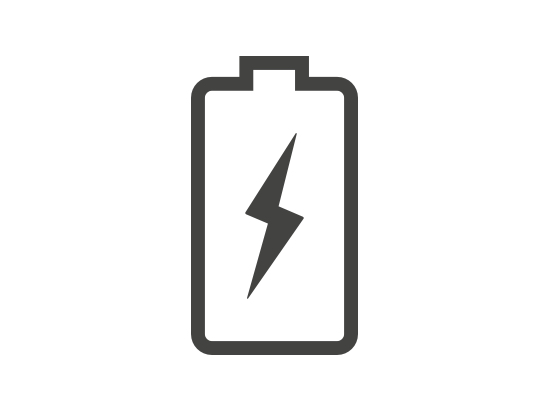 Removable rechargeable battery pack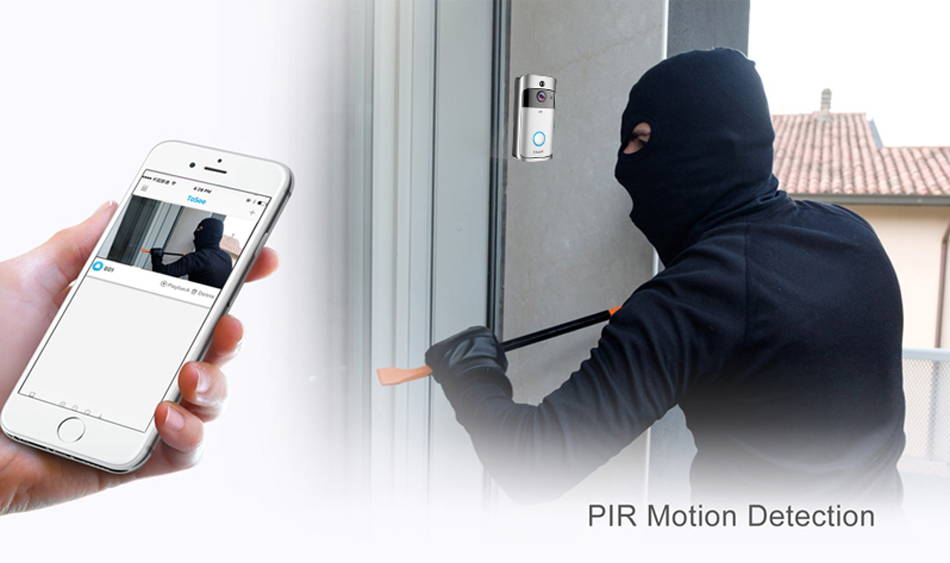 When someone rings the doorbell, your phone receives an immediate notification.You can open the door remotely through Aiwit app and communicate directly through your mobile phone.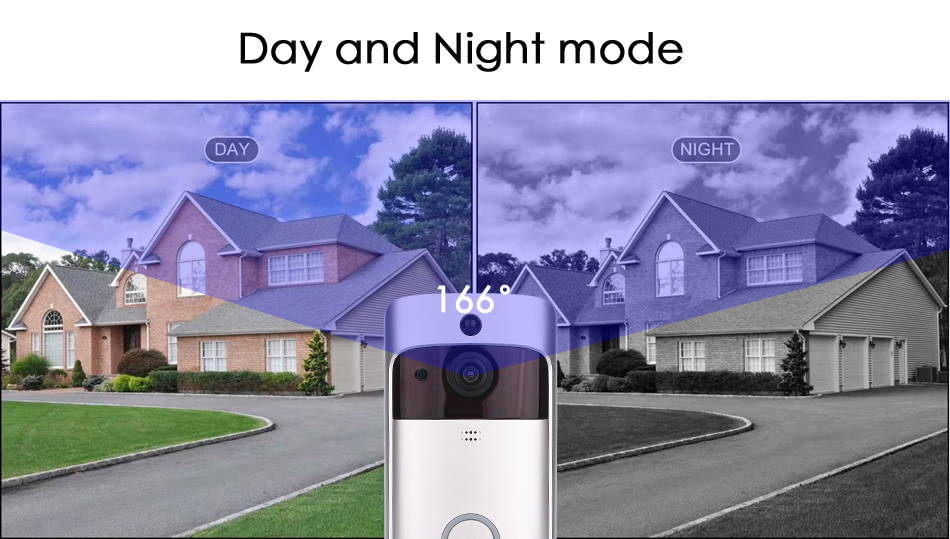 166-degree wide angle len
Installed with a 166-degree wide angle len, provide a clear and wide field of view outside the door.
High definition and night vision
Just switch to Night Mode on your ToSee app and the light sensors on the doorbell will provide a clear view in the dark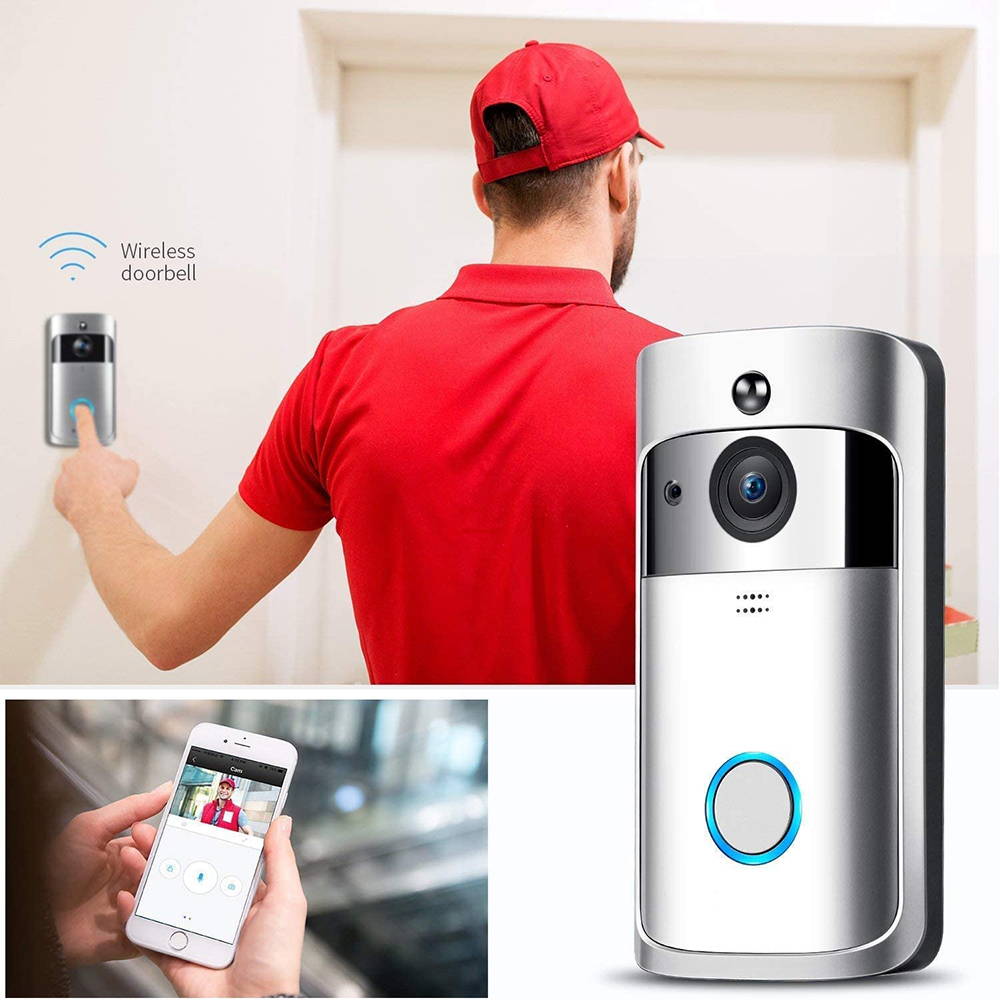 Offer one-way video and two-way audio communication. See, speak and hear through the app from your phone wherever you are. Stay connected with your visitors at any time by two-way real time talk, build in microphone and speakers are decent for your conversation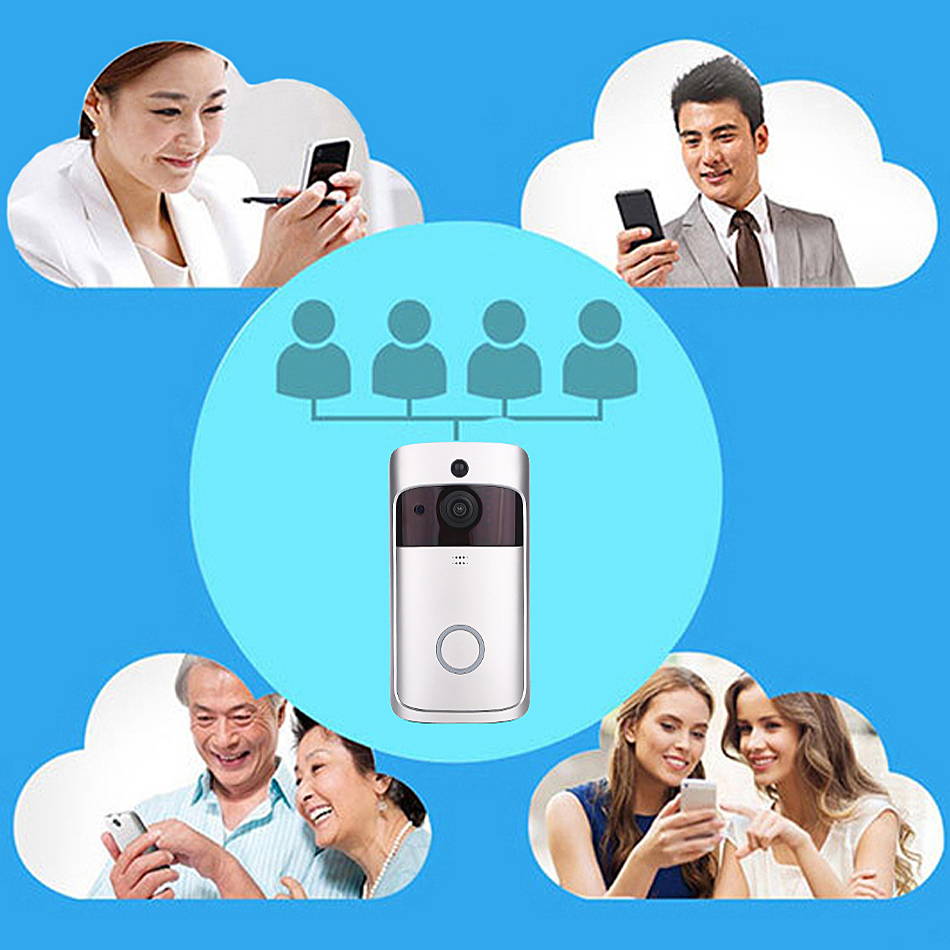 Family connection and real-time sharing
4 mobile phones could monitor and share the image of doorbell at the same time, but only one user could talk on the intercom directly. Compatible with iOS and Android operating systems.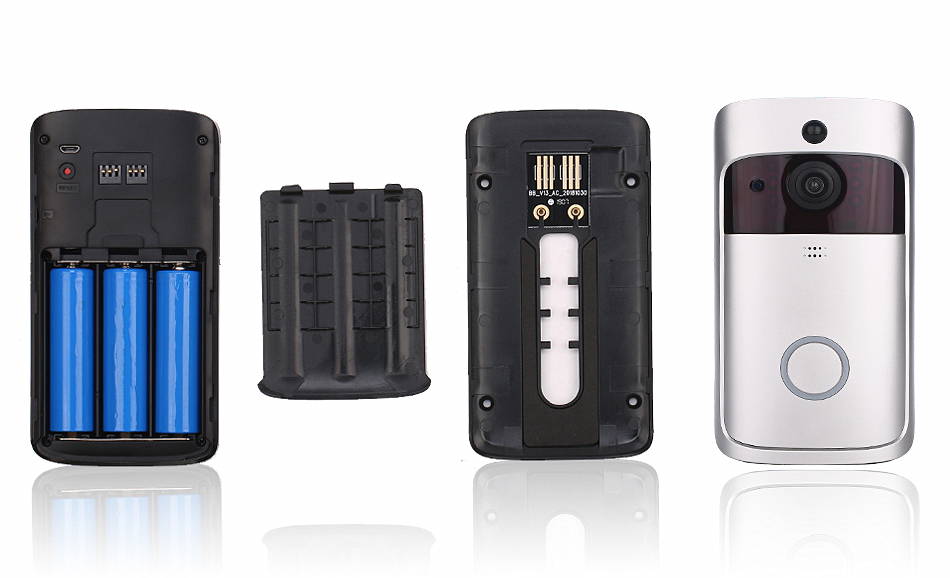 Three batteries, long standby time
The doorbell is powered by three 18650 batteries.
Charging time: 14 hours. You can also use a 1A USB charger (via doorbell micro-port).
Please keep the 18650 battery fully charged before use.
The battery lasts three to four months under normal use (five minutes a day). It also depends on the frequency the doorbell is used in.
Real-time view: maximum 30 hours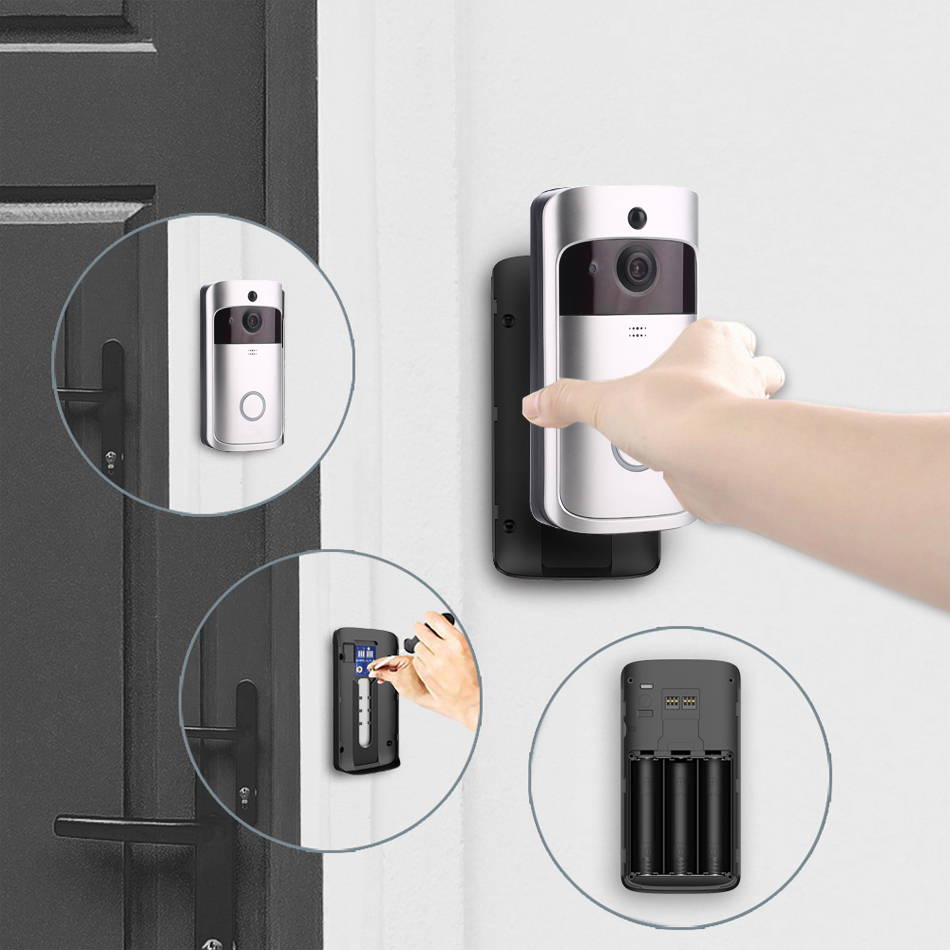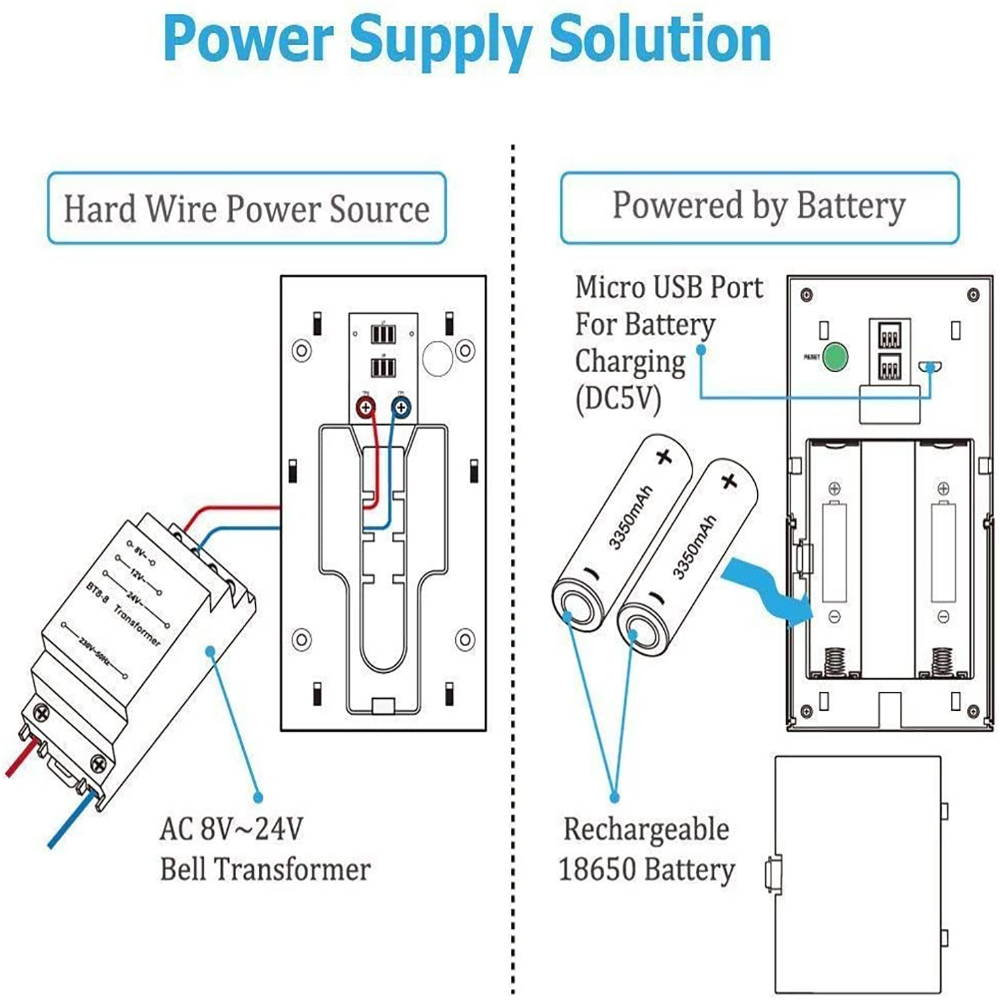 Two power supply options are available, easy to setup and works on any home
1. AC input:
Connect the 8-24V AC input with the 2 screws on the backboard, directly powered by the AC input from doorbell transformer.(transformer not include)

2. Powered by the battery :
need 1-2 rechargeable batteries 18650, you can charge it using the USB port.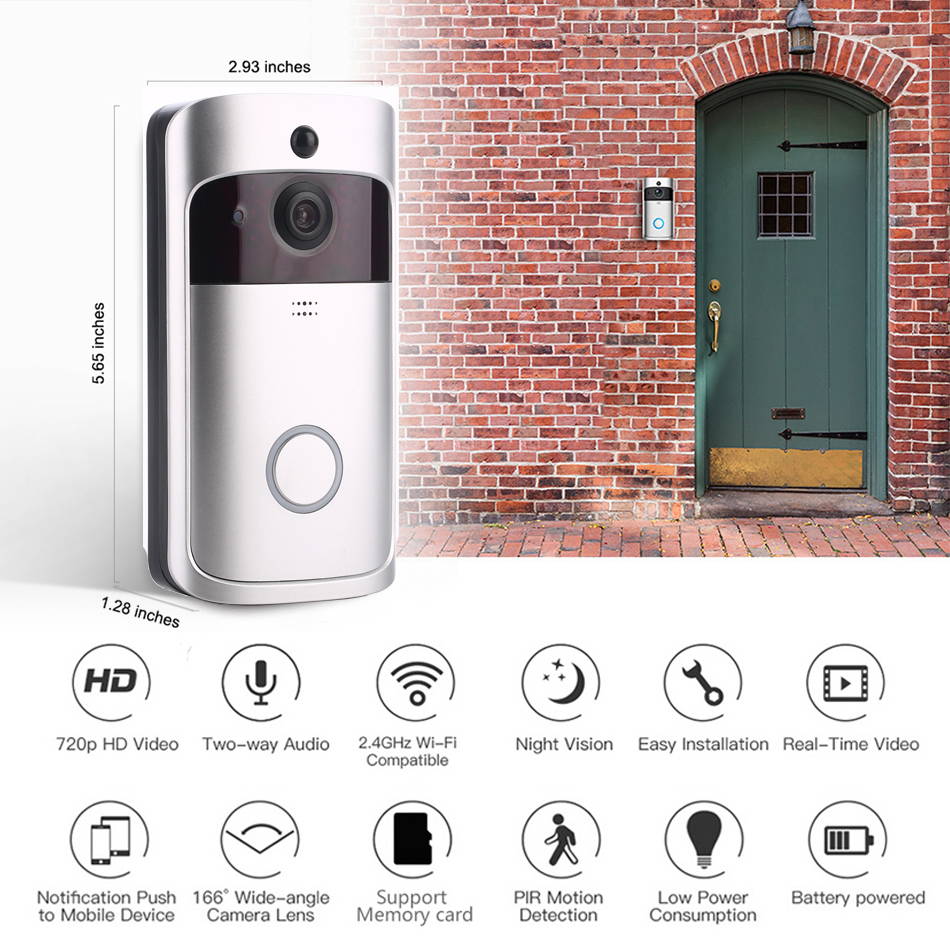 Connection Type: Wireless
Alarm: Yes
Waterproof: Yes
Power: Dry battery
Feature: Video、Photograph
Display: None
Item Type: Video Doorbell
PixelsLens: 166 wide-angle
Wake up: Push Button/PIR/Mobile Phone APP
Chime: Optional
Night vision: 5 pcs Infra-Red LED Lights
2600mah Battery: 3pcs (optional)
AC Power: 12~24V
There is no related products to display.