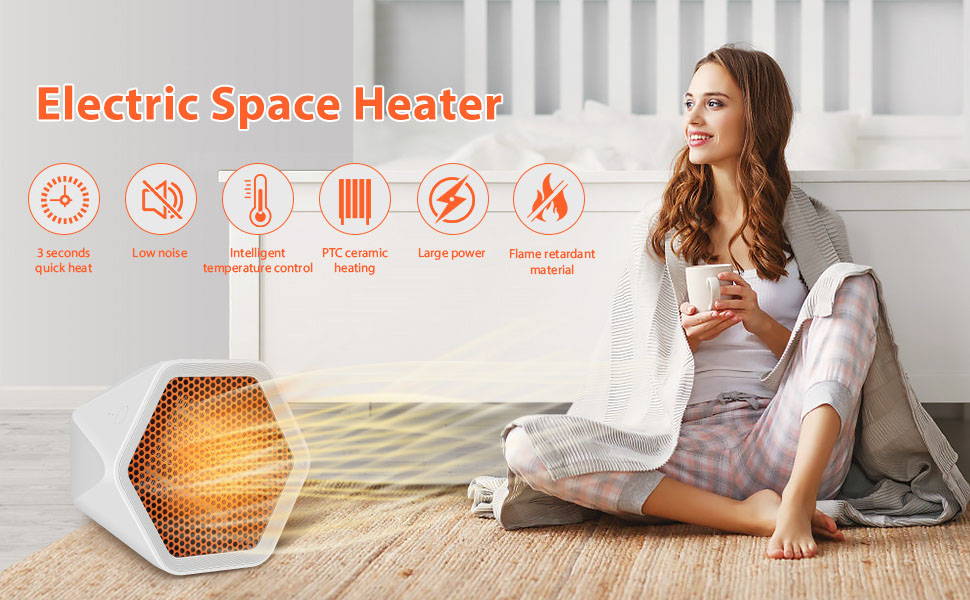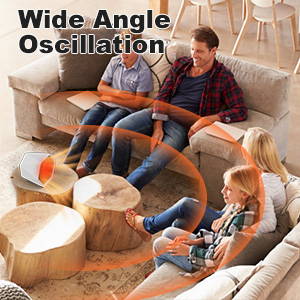 The PTC ceramic heats up, 3s quick warming , double safety protection, and good flame retardancy of the outer casing.
The heater fan will auto shut off after 4 hours continuous work to effectively avoid potential safety risk after long time use.
Intelligent temperature control, easy to use, lightweight design, does not take up too much space, Warm your winter.
Note: Do not touch the metal protection net or cover the heater while it is working, and keep away from you at least 4in.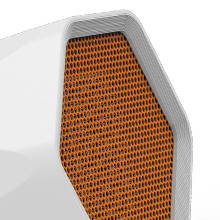 With wide angle air outlet and PTC element, which can swiftly heat the surrounding in 3 seconds, more energy-saving and safer than the traditional heating technique.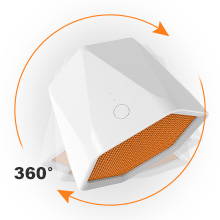 360 degree placeable design which is convenient and easy to move from room to room or take on a road trip. Ideal for indoor use,warm anywhere as you need.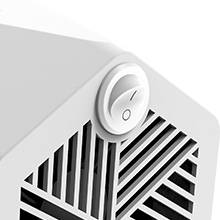 Just plug it in, switch on two-button at the same time (one for heating mode choice, one for turn on the heater), which makes you enjoy the warmth more easier.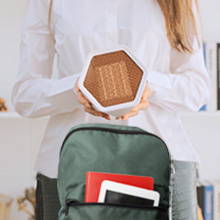 In a compact size, it is an ideal choice for you to warm your hands and feet, which keeps you away from being cold.

General questions about electric space heater
Q: Why it did't work after I touch the panel?
A: Please check if you have turn on the button on the back.We use this mechanical design to better protect your safety.
Q: Why it still blow wind after I touch the shutdown button on the panel?
A: Once the shutdown button be pressed ,the PTC heating material will stop working, but due to a protective mechanism, the fan will blow natural wind for 60 seconds.
Color: black, white
Material: PA66+GF30 fire retardant material+ABS material
Power: 600W/1000W
Voltage: 110v 60HZ-220v 50HZ
There is no related products to display.