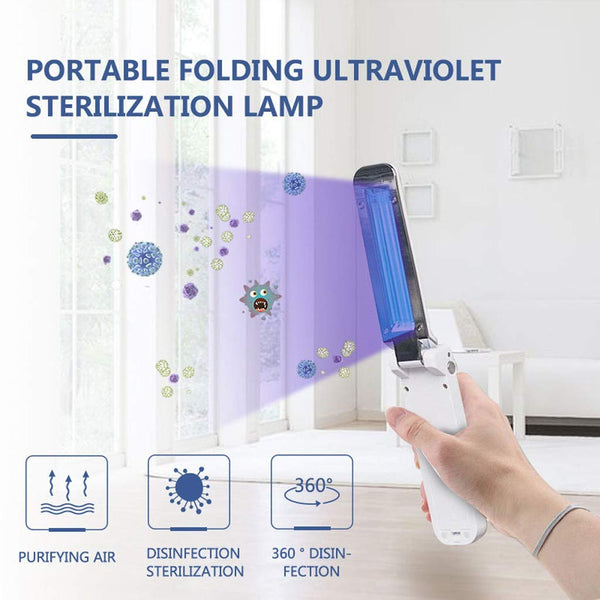 【Safely Sanitizer】Built-in automatic safety switch, the ultraviolet light will automatically turn off when the rotating germicidal lamp tube is facing upwards in the working state. If you need to restore the working state, you only need to rotate the germicidal lamp tube facing down.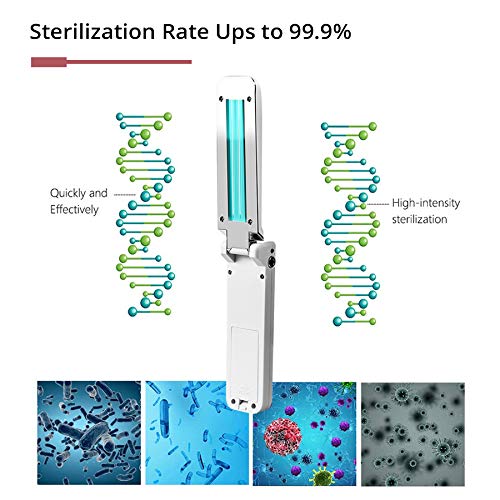 【Effective】Ultraviolet Light is extremely effective at disinfecting 99.99% of germs or any pathogens. Using the most optimal UV-C light frequency to sanitize surfaces in the matter of seconds.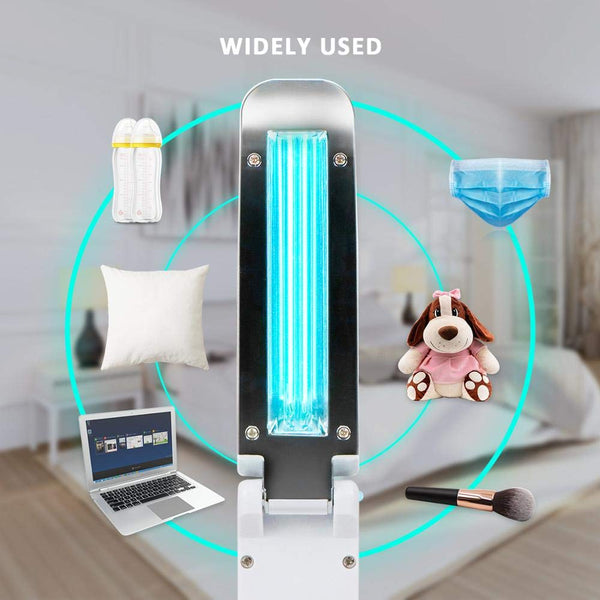 【Widely Use】Used in personal daily necessities, chopsticks, spoons, tableware, telephone sets, desks, toilets, public places, cars, etc., to avoid the harm of germs and bacteria, and ensure a healthy and healthy living environment.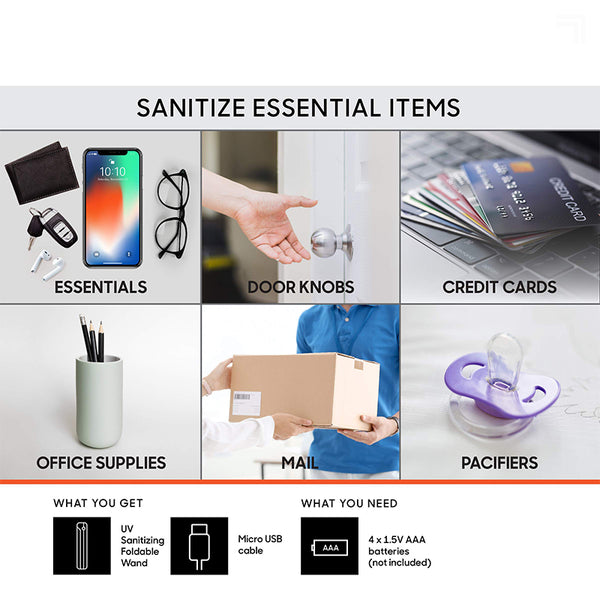 【BENEFITS & SAVINGS】Sanitize and eliminate germs and any harmful particles without dangerous and expensive chemicals. Long lasting UV-C light bulb will destroy pathogens for years to keep you safe.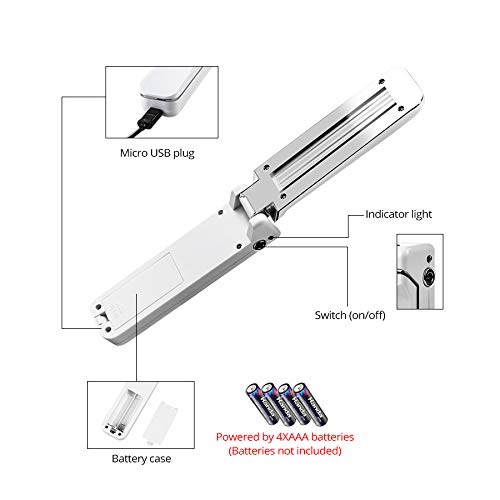 【Easy to Use】Our UV sanitizer could be powered on by battery or USB charger(4*AAA batteries were not included). Press the on/ off button 3 seconds, and when the indicator light turns blue, you can use it to scan wherever you want to be sanitized.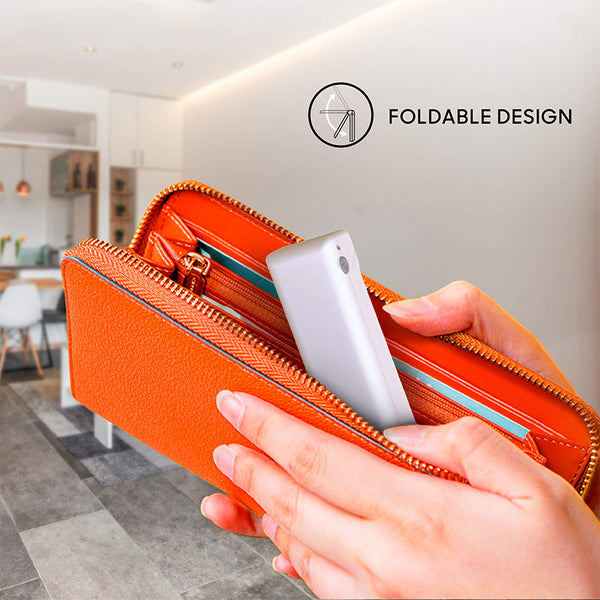 【Foldable Design】Foldable design, iPhone size, light weight, so you can carry it anywhere, disinfect anything you may touch