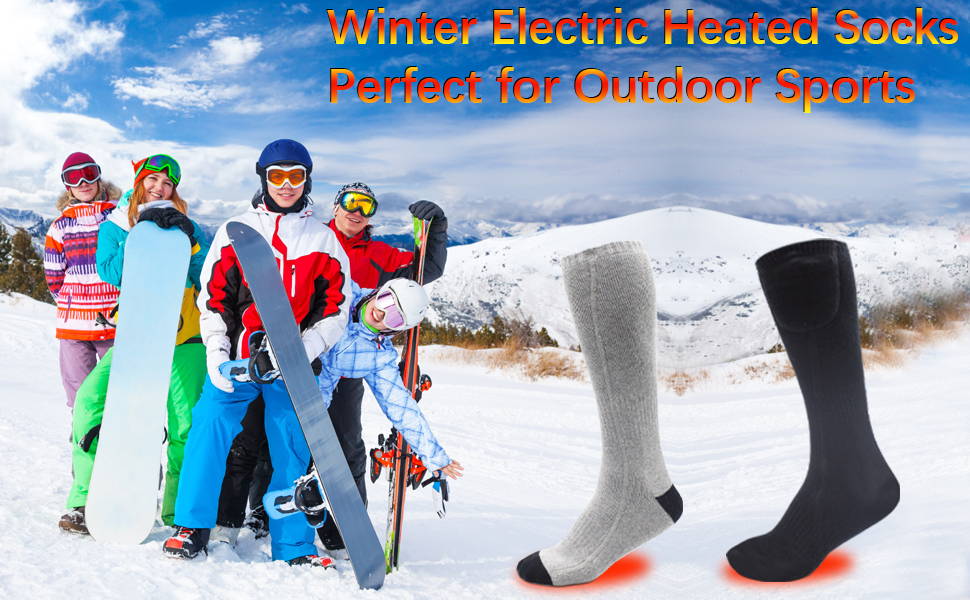 Some people (including us) have feet that are always cold, no matter how many pairs of good wool socks you wear, sometimes it's just not going to be enough. Sometimes you need a little technology on your side. So whether you want to stay warm for a long football tailgate, a morning of shoveling snow in the driveway, a hunting trip, or a brisk walk around town, add a new pair of these heated socks to your outfit to keep your feet feeling like they're resting next to a fireplace. Not to mention, If you enjoy Hiking / Winter camping / Outdoor work / Motorcycle riding / Fishing / Skiing, snowboarding, and other winter sports. This rechargeable electric heated socks can really help you out!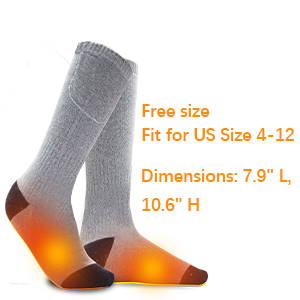 Unisex Heated Socks with Free Size
Free size (US Size 4-12) suitable for most American men and women.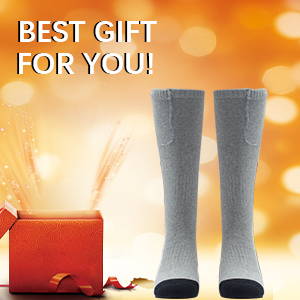 Heated socks are a perfect gift in winter for your family & friends.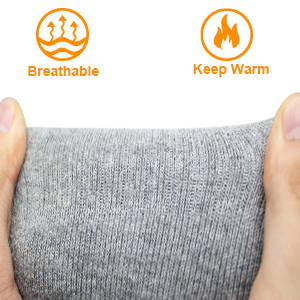 Long Last 4800mAh Battery
Our Heated socks made with 80% cotton , 10% polyester ,10% Elastane material. Supreme quality thick material used to keep the socks warm and breathable with elastic sewing for comfortable movement.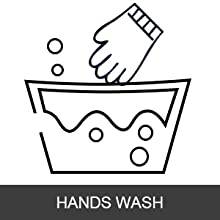 For safety, hand wash is recommended. Some washing machines might damage the inside heated element, if machine wash recommend to drag them in a sack bag to wash it.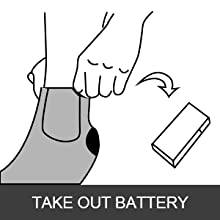 Make sure to take out the batteries. Otherwise the battery will be damage.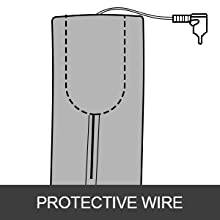 When cleaning, do not overexert the socks in order to prevent short circuit causing the heating elements are worn away.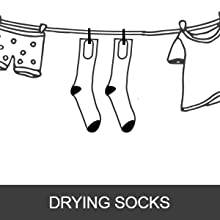 Don't wring out the socks, also don't use the machine to dry socks, just wind dry them with clothing clip.
Drying socks and sureing wire sockets dry completely.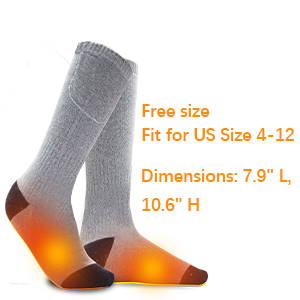 Unisex Heated Socks with Free Size
Free Size (US Size 4-12) Suitable For Most American Men And Women.
Specifications:
Color: Black / Grey
Voltage: 3.7 V
Fabric: 80% cotton, 10% polyester, 10% Elastane material
Heated Area: Bottom instep
Battery Capacity: 4800 mAh
Charging Time: 2 Hours
There is no related products to display.