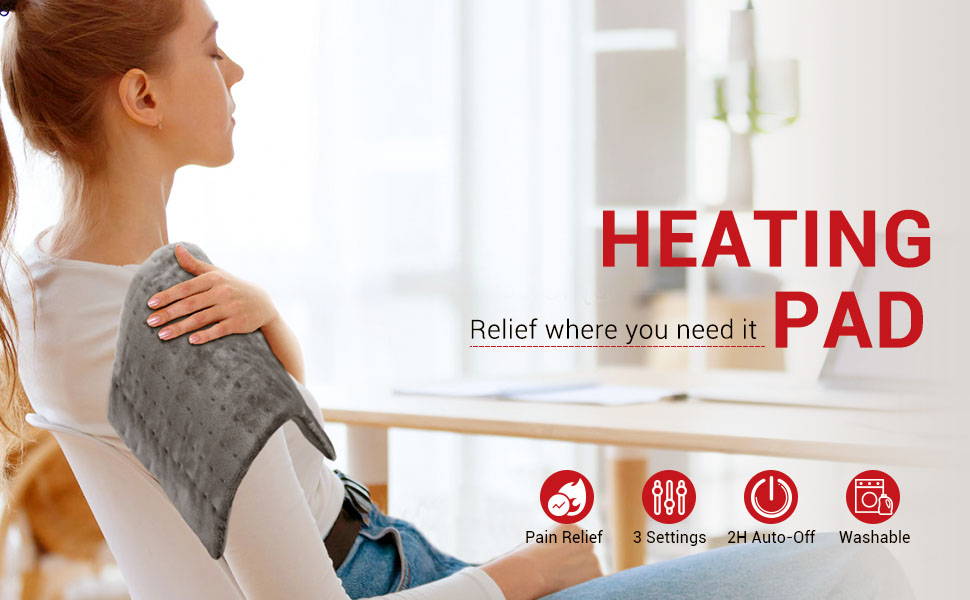 Help to relieve pain and everyday muscle aches fade away with this small heating pad. Heat therapy pad coming with two straps to comfortably wrap and you can position the pad exactly where relief is needed. It can easily move on your body such as the back, neck, shoulders waist and Joints to help you relieve pain.
Three heat-settings provide the level of intensity you need to begin feeling better. Made of soft flannel material, which is super gentle-touch and skin-friendly.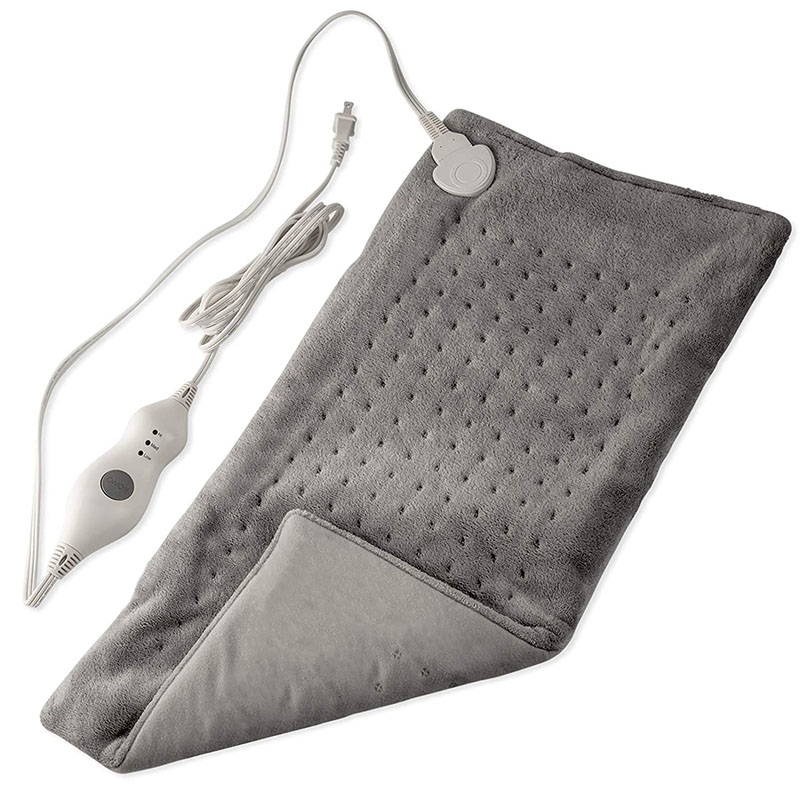 Targeted Heat Therapy
Adjustable Strap
3 Heat-Settings
2-Hour Auto-Off
Moist Heat Option
Machine Washable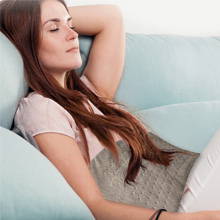 Faster Heating And Healing
While other electric heating pads take ages to warm up, ours is designed with a unique warp knit fabric for extra-fast heat penetration. This means the XL heating pad heats up in a matter of seconds to relieve sore muscles and pain much quicker.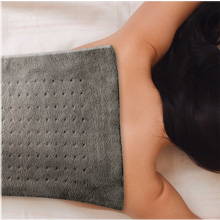 Our heating pad comes with 3 temperature levels for a customized experience and a 2-hour auto shut-off to keep you safe even if you forget to turn it off.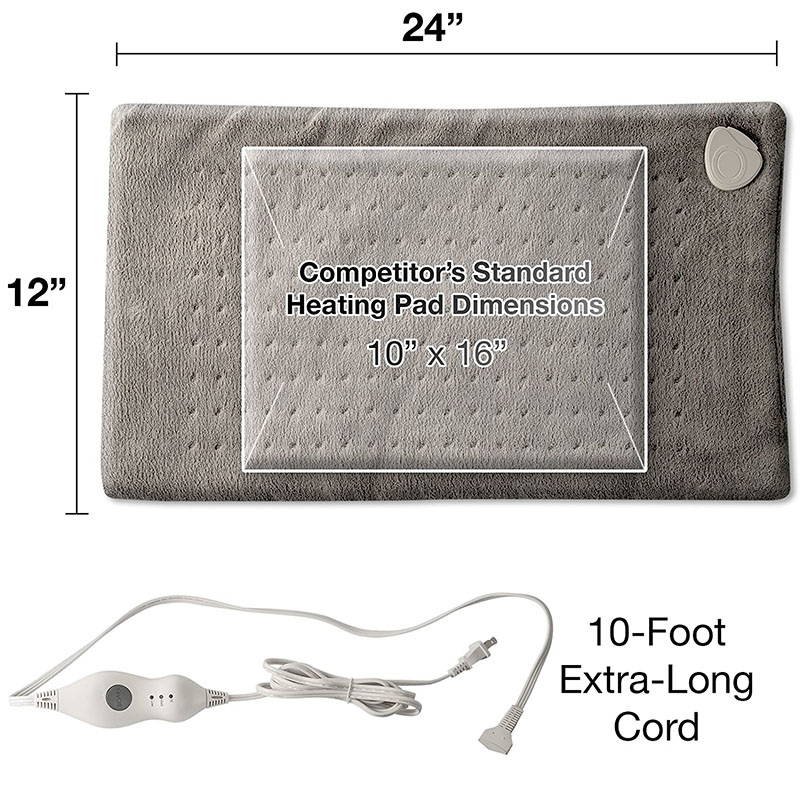 Cover more of that aching area with this king size hot heating pad. It measures an extra large 12" x 24" to make an ideal neck, shoulder, arm, thigh, abdomen, or back heating pad. You'll also love the soft micro-plush fabric that treats you to enhanced comfort all through.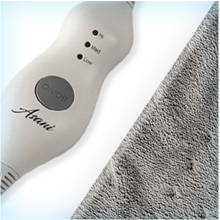 Our electric heat pad is machine wash-safe to make clean-up a breeze. We've also fitted it with an extra-long 10-foot power cord, so you can comfortably lounge on the couch or relax in bed as the heat therapy wrap is plugged into the AC wall outlet.

Color: black, white
Material: PA66+GF30 fire retardant material+ABS material
Power: 600W/1000W
Voltage: 110v 60HZ-220v 50HZ