【Five Sealing Modes】Dry/Moist/Point/Outer/Seal, universal lock fresh. Dried grains(dry pumping): moisture-proof; Fresh fish (wet pumping): prevent odor; Fresh fruits and vegetables (dry/wet pumping):anti-oxidation; Crispy snacks (manual sealing): prevent scattering; Soft bread (point pumping): extend freshness; Red wine &vacuum tank (external pumping):anti-oxidation. A vacuum sealer machine offers various choices to meet your kitchen life.
【Powerful Suction】Fast vacuum and strong suction ensure that 99.9% of the air is discharged to maintain the quality and extremely extend the freshness of fish, meat, rice, fruits, etc. 135W superpower can be vacuum packed in 5-15s quickly. Efficient multi-packet continuous sealing, a vacuum sealer is equipped with a 5mm wide sealing strip(Higher than the market width)/32cm(12.6 in) long heat strip for sealing muti bags simultaneously, save your time.
【Keep 9X Longer Fresh】Compared to ordinary storage methods, food vacuum sealer uses special vacuum and sealing technology to preserve your food, which extremely prolongs the storage life of food by 9 times. This vacuum sealer can retain the freshness, flavor, and nutritional value of cookies, fish, fruits, meat, vegetables, or other food items. And prep ahead meals and leftovers stored in the fridge can still be enjoyed weeks later. Food saving, time-saving, and money-saving.
【Easy to Store & Clean】Say goodbye to cluttered unorganized refrigerators and freezers. Easily identify different foods with clear vacuum seal bags and save space by removing air for even easier storage. You also can easily put a compact lightweight sealer into the cupboard vertically for space-saving. Rinse with an appropriate amount of gentle water or wipe the dirt in the vacuum area with a wet towel, and finally wipe it off with a dry towel.Easy&fast and economical way to enjoy your healthy life.
【Bring Warmth to Family Health】Durable and compact-fast heat dissipation and automatic overheat protection, 30% lower noise than other vacuum sealing machines. Save your food, fresh your life. Every day or week meal planning is easier and helps better balance your family's healthy eating habits.
【A Full Starter Kit】Vacuum sealer, 15 vacuum sealer bags for food, an external vacuum hose, the power cord, and user manual included.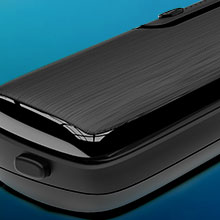 ABS engineering material
Anti-drop and durable, smooth and easy to clean, not easy to rust and damage.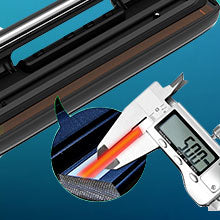 5mm widened heating wire
The sealing width is higher than the market, the heat is even, and the sealing effect is stronger.

High-temperature cloth strip
The sealing length is higher than the market, which has reached 32cm=12.6in, heat insulation protection, uniform heating.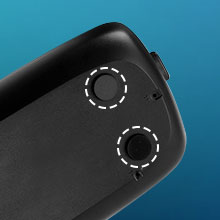 Base pad
The stable and easy operation provides a user-friendly experience for you.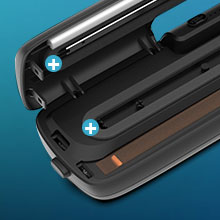 Vacuum chamber gasket
The vacuum is not easy to leak, the suction is stronger, and the operation time is shorter.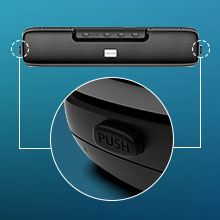 Double side lock
Reliable and safe, easy to open a position.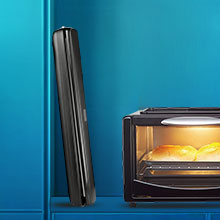 Easy to store
Vertical storage saves valuable kitchen space by storing vertically or horizontally.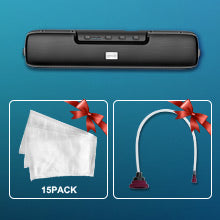 Warm holiday gift
Home assistant, give the family a warm love, with a vacuum hose and 15 vacuum bags inside.


Specification:
Colour: Black
Material: ABS engineering plastic
Weight: 0.68kg
Heating wire: Nichrome wire
Sealing ring: high sealing rubber
Vacuum degree: dry -60kPA, wet -35kPA
Sealable bag width: 12.6in
Power: 135W
Size: 14.9*3*2.2in
Sealing speed: 4-6S
Vacuum: 3.2L/min
Package packaging:
1 x User Manual
1 x Vacuum Sealer
10 x Vacuum Bags (6.7*9.9inch)
1×External exhaust pipe
Tips:
This machine is a fully automatic vacuum sealing machine, and it can also be used for sealing alone.
The vacuum must be a textured bag or a bag with folded corners, other types of bags only support single-sealing.
Fresh vegetables and fruits have active molecules that will release oxygen, and the bag will expand after vacuum. This is a natural phenomenon and has nothing to do with machines and bags. (Solution: the freezing effect is better)
Preservation principle: Several conditions for food preservation are low. temperature and anti-oxidation, anti-moisture, anti-bacteria, and anti-flavor. The vacuum cannot change the temperature to replace refrigeration, and it must be combined with refrigeration to achieve the effect of prolonged storage.