SL® Energy Saving Temperature Adjustable Space Heater 2000w
Fan and heating mode: The heater is designed as a heater fan combination, with 2 output options: heating mode and natural wind fan. Bring the proper warmth and required coolness as needed.
Double safety protection: The heater has tilt and overheats protection functions. It will automatically shut down when the tilt exceeds 15°. If the temperature exceeds 75°C (167°F), it will maintain a constant temperature and will not cause any accidents. The advantages of high efficiency, long life, and no open flame can provide you with a safe and long-term experience.
Automatic oscillation and normal work: Press the rotation button, the heater will rotate at an angle of 30 degrees to provide warm air more widely and evenly. In addition, the heater works quietly, as low as 28 decibels, which is about the ticking sound of a pendulum. Compared with the sound of normal speech at 48 decibels, it will not disturb your sleep, rest, reading, etc.
Warm-up anytime, anywhere: You can easily move it with the built-in handle and heat up the surrounding space. You can use it almost anywhere under the desk at work, in the bathroom, or in the living room while watching TV.
Fast heating: The heater is equipped with a ceramic PTC heating plate, which can immediately generate a large amount of heating air within 3 seconds. It is very good at keeping your personal space heated evenly.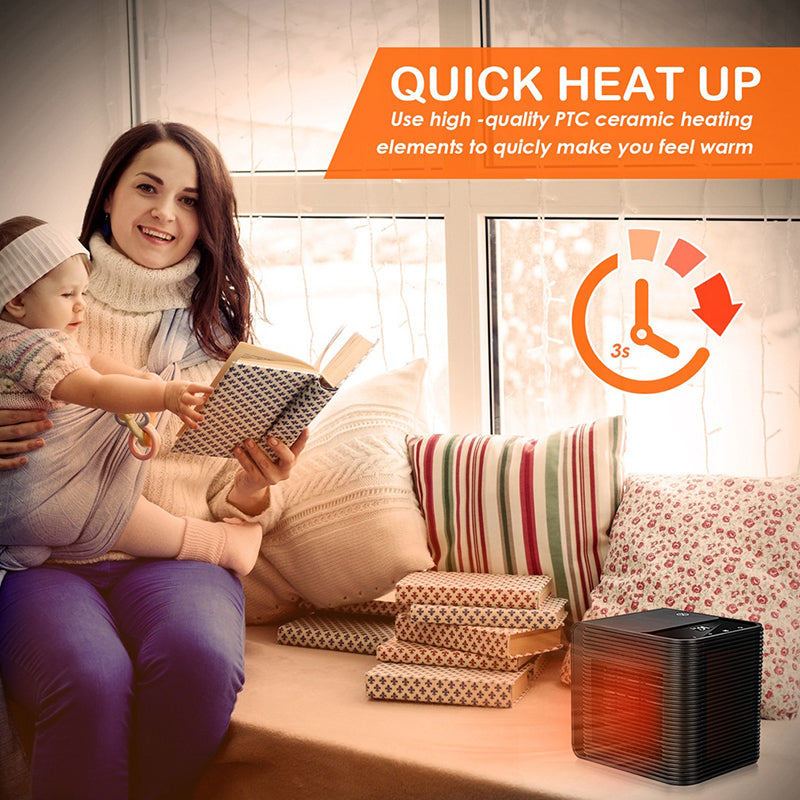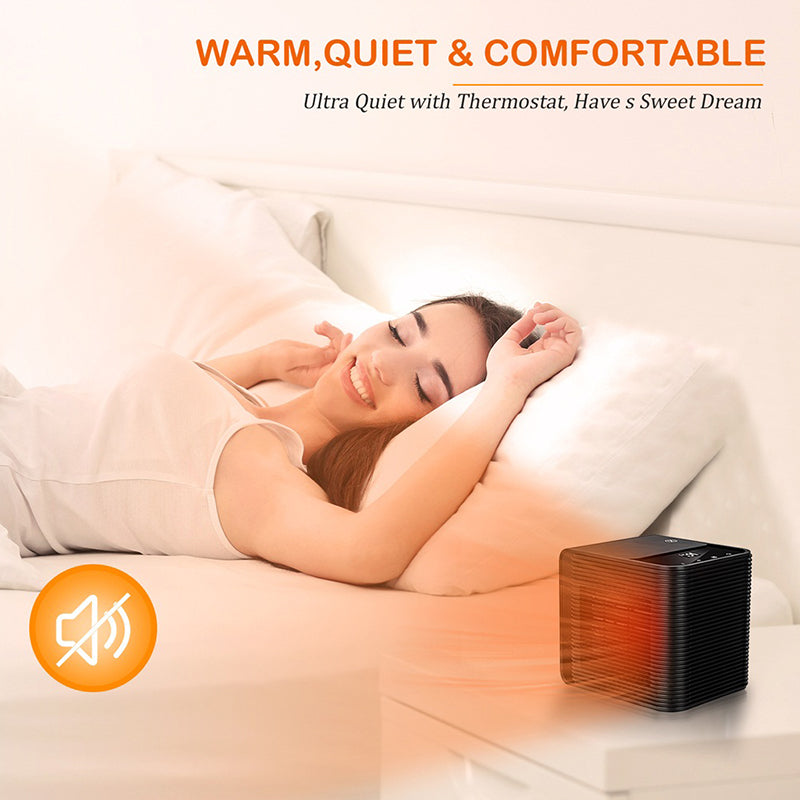 Three-speed adjustment:
5W: Natural wind
1000W: low heat level, comfortable warm air
2000W (maximum 1500W in the U.S. standard): powerful heating, which can give a large living room of 30 square meters as warm as summer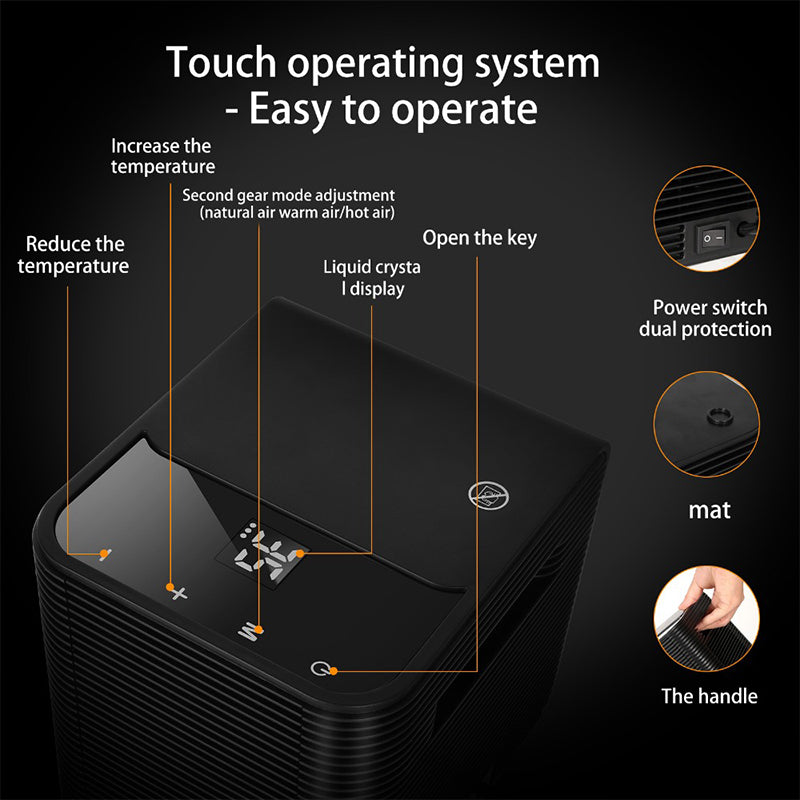 Specifications:
Colour: Black
Voltage: AC110V
Rated power: 2000W (maximum 1500W in the US)
Size: 7.1in*6.3in*6.7in
Weight: 1730 grams
Note:

When the heater is working, please do not cover the heater.
Do not use the protective net at work and keep it at least 10 cm away.
Please note that the heating fan will still work for 20 seconds until it is completely turned off to protect the heating system and better long-term use.